Dumpster Rental Marketing
Making your life easier as a Dumpster Rental Business owner – Guaranteed
A Growth Partner for Your Dumpster Rental Business
At Land Local Leads, we're more than just a service provider; we're your strategic partner in growth. We offer a unique blend of consulting, management, and an all-inclusive lead generation specifically tailored for dumpster rental businesses.
At Land Local Leads, we take pride in being much more than a standard service provider. Consider us as your team, your squad, your companion in the journey towards business success. We offer a unique blend of consulting, management, and a lead generation service custom-built to fit the needs of your dumpster rental business.
Imagine having a friendly guide who shows you all the shortcuts and secret paths to success. That's what our consulting service is like. We provide exclusive access to our Dumpster Rental Business Management program, along with proven methods to drive Traffic – Leads – Clients. We don't just share tips; we delve deep into strategies that the big players in the industry use, ensuring that you're always ahead of the competition.
Marketing for Dumpster Rental Businesses Made Easy
Lead Generation Just For You
Our lead generation service is like a high-powered magnet that attracts potential customers right in your local area. We specialize in capturing the attention of people who are actively in need of dumpster rental services. Our team works diligently, taking potential leads from the phase of simple curiosity to active interest, and finally to booking an appointment with you. Our goal is crystal clear – we want to make your dumpster rental business the go-to choice for everyone in your town.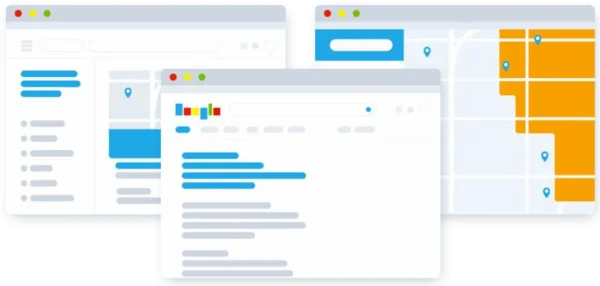 Automatic Rewards System to Increase Repeat Customers
At Land Local Leads, we understand the power of loyalty. That's why we have developed an Automatic Rewards System specifically designed to encourage repeat business for your dumpster rental and junk removal services. This system integrates seamlessly with your overall marketing strategy, leveraging data analytics to track customer engagements and transactions. Reward points are automatically assigned based on the customer's interaction and usage of your services, which can be redeemed for future services or special perks. This automated approach takes the manual work out of the equation, making the process hassle-free for both you and your customers. Not only does this system drive repeat business, but it also fosters a stronger relationship between you and your customers, enhancing customer satisfaction and creating loyal patrons who become advocates for your brand.
Smart Solutions for Your Business
We offer solutions to help your business run like a well-oiled machine. Got a customer who loved your service? Our referral system can turn them into a lead generator. Struggling to manage bookings? Our smart calendar booking tool sends reminders to you, your customers, and your team, so no one misses a beat.
Marketing with a Guarantee
Gone are the days when you needed to hire a full-time, in-house marketing team or juggle different agencies. With Land Local Leads, you get the complete package of professional marketing services without the worry of figuring out payroll. Our system of paying only when you get paid, means you won't get any nasty surprises. It's as simple as it gets, with all the benefits of an expert team dedicated to shining a spotlight on your business.
Transform Your Local Dupster Rental Business with
The Local Powerhouse Partnership
Wondering how it all works? Here are the simple steps to revitalize your local business and gain a competitive edge:
I need a secretary now because of you
Maximizing Your Dumpster Rental Business Potential
Optimizing Your Business for Success
At Land Local Leads, our first mission is to polish your dumpster rental business until it shines. We believe your business is unique and has its own charm. We'll help you showcase this charm in the best possible way, optimizing your business visibility to make sure it grabs attention and keeps it. Our optimization techniques are built on best practices that have been proven to drive traffic, lead to more calls, and, most importantly, increase sales.
When potential customers search for dumpster rental services, your online content is typically the first thing they'll see. It's your chance to impress them and we'll ensure it's a shot well-taken. We'll help sculpt your website and online content into strong, attractive assets that capture the essence of your business, creates a strong impression, and plays a key role in closing more sales.
Let Us Handle the Tough Stuff
You have the truck and dumpsters, now you just need jobs…  This is the tedious and time-consuming part where most businesses fail. But don't worry, we've got your back. Our team at Land Local Leads thrives on taking care of these tasks so you don't have to. We'll handle all the aspects of getting you more calls and paying jobs that can seem overwhelming, giving you more time to focus on what you do best: providing top-notch dumpster rental services.
You'll never do marketing another way again
Land Local Leads replaces traditional web designers and marketing agencies with a risk-free service, generating high-quality dumpster rental leads from a customized plan that will astonish you.
We would highly recommend his services to any business!
Manage your online reputation by increasing reviews 
Optimize and enhance your GMB listing(s) elements to ensure top rankings
Automatic rewards system to keep returning customers engaged
Website page creation to allow customers to find you, no matter what they're searching
Seed and answer Google Q&A to provide customers with additional information about your company
Resources to create local partnerships and speed growth
Create weekly posts for social profiles that promote your company and its offerings
24/7 monitoring of your profile for any automated or malicious attacks
Remove spammy listings and report competitive profiles in your area breaking Google terms of service
Monthly performance report and monitoring dashboard to see results
Advanced Local SEO to have you show up when and where you need to
Referral & Rewards Program to SUPERCHARGE growth
Local Strategic Partnerships to increase return customers
Paid ads to expand reach
Scheduling to track rentals
CRM to manage customers and relationships
Access to a dedicated local marketing and systems expert who can answer questions and help you succeed!
And always adding more…
What People Are Saying...
-Brendan McConkie
Kirkland Property Solutions
Joe has done a great job in redesigning our website and has been very quick to respond and update anything on the site when needed. I would highly recommend you consider Joe for any website design needs.
Brad Blanchard
-Courtney Clute
Handi Can Dumspter Rentals
Joe is very detail oriented and provides exceptional customer service. The website he has built for our business has been a priceless asset. I would highly recommend!
Rob Coleman
-Patricia McFarland
Pop-Pop's Gourmet Popcorn
Joe was very responsive and professional to my company's needs of improving our website. Our website needed a refresh and an active update. Joe was there from day 1 and we continue to collaborate to improve it. Excellent customer service!
John Kayes
This proprietary system is made specifically for local dumpster rental and junk removal professionals. We work with business owners with the following traits:
Quality:
You have to provide high-quality service.
Responsiveness:
You must respond promptly to the leads we send you.
Integrity:
We hold ourselves to the highest standards of honesty and integrity and expect the same from our clients.
Land Local Leads only works with those we know we can help.
If you're committed to succeeding in the dumpster rental industry, then click the button below to Schedule Your Free Marketing Blueprint Right Now.
We're only accepting 5 new partners this month.
Separate yourself from your competitors and grow your business with Land Local Leads' Local Powerhouse Partnership
Get Your Dumpster Rental Marketing Blueprint
On this call, you will discover:
Multiple new ways to get more visibility for your business
How to build trust and authority in your community even if you're just getting started.
How to get clients to choose to work with you even before you talk to them.
Best of all, you'll see how we do all of this for you so you don't have to spend any time on it.